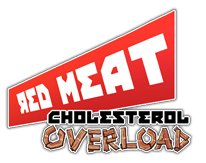 Real time strategy game.
My biggest responsibility was making the pig soldier enemy units and the GUI. I also helped out with gibs and fire particles.

Turn based strategy game inspired by the old "X-COM" and "Syndicate" games. Graphics mostle pre-rednered in Maya.
I was art director and character artist. I modeled, textured and animated the "Ghost" character and also animated the enemies. The last few days of the project I collaborated with one of the programmers to come up with a way of lighting the 2D levels. The contribution greatly improved the overall look of the game.
UNION was one of the toughest projects I've been part of at TGA and I'm very proud of the level of completion we managed to get.

Shoot em up game heavily inspired by old school titles like "Contra" and "Metal Slug", as well as the classic action movie "Commando" starring Arnold Schwarzenegger. The graphics were predominantly pre-rendered 3D in Maya.
My biggest contribution was modeling, texturing and animating the main character, Hank. Other than that I was heavily involved in the direction of the story, gameplay and general feeling of the game. I also textured the final boss, made graphics for the main menu and contributed with voice acting for Hank.
Trailer put together by me. Soundtrack "Me And You" by "Nero".